NOTHING RELIEVES STRESS LIKE KICKING AND PUNCHING A HEAVY BAG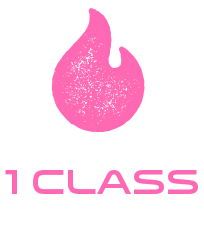 Finally a Kick-Butt, Sweat Pouring, Bag Slamming, Aggression Releasing, Power Punching Workout for the "Bored-With-the-Spa-Scene,"
Raging Kickboxer Deep Inside us all!
Register For Your
FREE CLASS HERE!
CARDIO-FIT KICKBOXING at Asian Sun
Other workouts can tone your thighs, buttocks and hips, but ours does it while teaching you self-defense techniques like jabbing, kicking, punching and blocking. You're not just mindlessly dancing around; you're learning to protect yourself!
Muscle and Fitness Magazine rated aerobic kickboxing as the number one calorie-burning workout at over 800 calories burned an hour! It's an exhilarating thigh-burning, calorie crunching workout that's taking America by storm.
For Fun, Fitness, and Self-Defense Ohio's #1 Martial Arts School invites you to try The Ultimate Fat Burning Workout! Asian Sun's Cardio-Fit KickBoxing Class is a High Energy, Exciting, and Explosive Fitness and conditioning workout that combines the kicks of Taekwondo with the punches of boxing!

Asian Sun's specially designed kickboxing class is taught by a Nationally Certified instructor and is guaranteed to get you in the shape you've always wanted while teaching you Valuable Self-Defense Skills!

From your shoulders to your curves, you'll become Leaner and Stronger, you'll Tighten and Tone your body, Increase Your Confidence, Reduce Your Stress level while having fun in a Clean, Safe, Family Environment!




We start everyone out with one FREE Class - if you love it after you try your first class (we're pretty confident you will!) you are welcome to take advantage of our "Turn Back the Clock" special, $49 per month - or $133 for 3 Months!